Monday, June 26th, 2006
Tags:
Charts
,
Future Knitting Plans
,
Patterns by Me
A great idea from knitgrrl for a sunburn sweater:
It would be funny to have an intarsia pullover that's red on the shoulder tops, chest, etc and then white where the shirt you were wearing when you got burned would be.
This has inspired me with another idea: Sweaters with tattoos on them. You can emulate a tattoo you already have (ensuring it's displayed in both summer and winter), or test out one you want. It would be mega-cool to knit a sweater with an anchor on the shoulder. I've even made a little chart: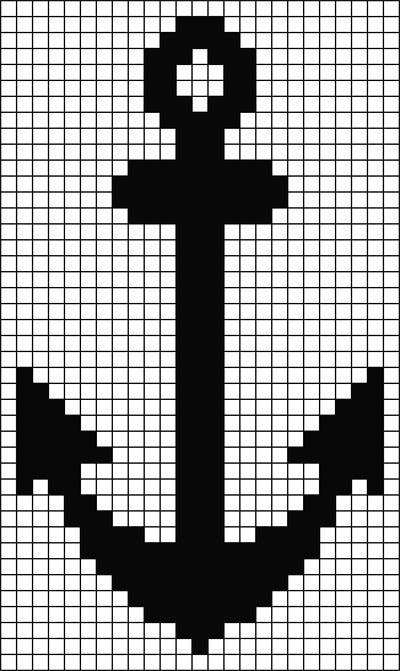 Oh yeah.
Related Posts: