Tuesday, October 3rd, 2006
Tags:
Future Knitting Plans
,
Hats
,
Ideas & Inspiration
I love Burberry. I want to knit a variant of this, seeing as I don't yet have a nice wool hat for winter. I like the use of reverse stockinette in the cables; I don't think I've ever seen that before.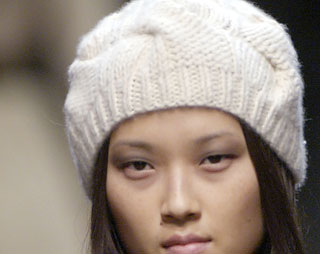 And for those who haven't yet drooled over the following, I give you the Louvre Jacket from Anthropologie:
Related Posts: