Wednesday, October 25th, 2006
Tags:
Ideas & Inspiration
,
Slippers
,
Socks
These are my Paddington slippers. They're not technically a sock, but I decided to post them anyway. I find them hilarious, especially when worn with jeans. I like to pretend I'm an urban bear with glamorous friends (Sister Berenstain is such a tramp but we're still tight) and a successful job as a stockbroker. My bearness is never an issue — not even to the most superstitious of my colleagues — and I've only ever been blamed once for a bear market. (In all fairness I did tell all my friends to sell Nortel, but the alleged paw prints on all their accounting documents were never successfully traced back to me.) I'm on the go all the time, and I'm never without my Sidekick. There's too much honey to eat, and not enough time in the day to eat it in.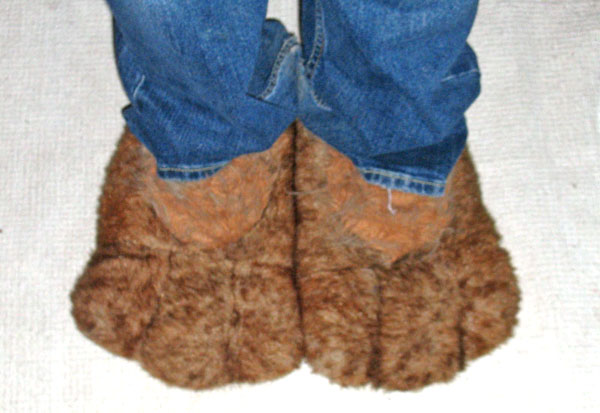 The sexy bend-at-the-knee shot:
Work it for me baby:
It's hard to see, but if you look closely at the following photo you will recognize the typical teen fashion shot from the 80s and 90s. Stay cool!
Related Posts: