Friday, November 17th, 2006
Tags:
Cute Things
,
Future Knitting Plans
,
Ideas & Inspiration
,
Patterns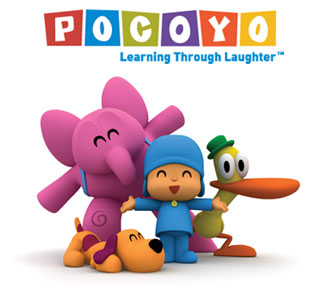 Those who know me, know that I have a fondness for cute things. So it's not surprising that I LOVE Pocoyo. He's a cute little guy with a cute little dog and his duck friend has jaunty hat. For some reason his elephant wears a backpack. I don't know the back story on whether the animals are his imaginary friends or not; if you have further information (did Pocoyo end up in the big white space because he was coming back from burying his father in Australia?), post it in the comments.
Anyhoo, the reason I'm talking about Pocoyo is because there is a DELICIOUS Pocoyo hat pattern being drawn up over at Not an Artist. It is MONDO KAWAII. It's in the test knitting stage at this point, so if you want to try one of your own, there's your opportunity. It is SO CUTE!
Related Posts: