Tuesday, January 9th, 2007
Tags:
Hats
,
In Progress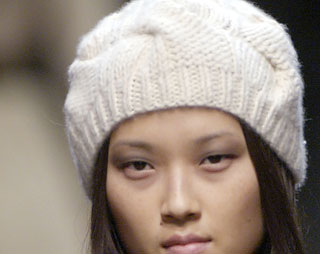 I've started knitting this hat (last mentioned here). It looks fantastic so far, even though it's just ribbing and a little bit of the base of the K8P8. Photos to come; I'm knitting a little more and then heading out to a C-O-U-N-T-R-Y* bar.
*I spelled it out so the kids wouldn't hear me swear. I do the same with P-E-N-I-S and A-C-R-Y-L-I-C.
Related Posts: