Saturday, April 14th, 2007
Tags:
Future Knitting Plans
,
In Progress
,
Scarves & Shawls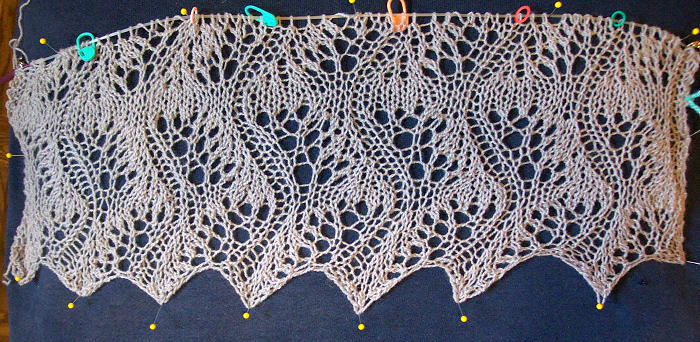 I have an essay due in a few days but I'm pretty much done, so I'm looking at The Craft of Lace Knitting by Barbara Walker and the colour versions at The Walker Treasury Project. I've decided that despite my complete lack of shawl knowledge because of my vast shawl knowledge, I am completely capable of designing my own shawl. I'll be using Eunny's guide and a few example patterns to figure it out, and I'll post what I've learned as I go.
I have a theme in mind for my design, which you probably won't guess from the stitch patterns I'm considering:
That's not be being a jackass and saying "nyah nyah you'll never guess," it's just very random at the moment but it'll come together.
What are your favourite lace stitches?
Related Posts: