Tuesday, July 24th, 2007
Tags:
Current Events
,
Story of my Life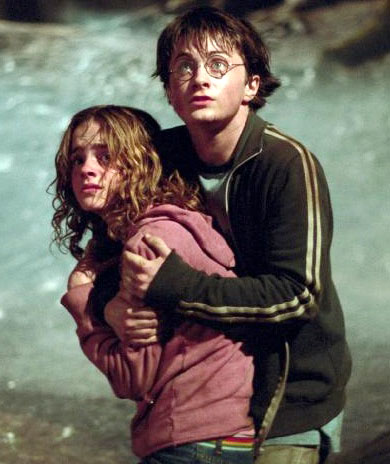 I'm just kidding. I haven't read all the leaks or spoilerz or anything on the Internet, so DON'T TELL ME WHAT HAPPENS! I'm not a huge Harry Potter fan or anything, but I do want to read the final book and I want to find out what happens while I'm reading. Call me old-fashioned, I'm used to it, I'm a knitter! I've borrowed Harry Potter 5 and I'm on Chapter 23, so I should be able to finish it in a day or two. I'm going to try to get a copy of the sixth and seventh books tomorrow (so as to avoid the risk of drive-by spoilings at the midnight bookstore parties) and I will LITERALLY TAKE THEM INTO THE WILDERNESS to avoid being spoiled in the meantime. I will be without the Internet from the 28th to the 5th of August, as I'll be with the beau and his family at their camp (otherwise known as "snuggly buggly," which cracks me up). I don't think anyone else in his family is a Harry Potter fan, so I don't have to worry about having them spoil me.
BTW, I want to send a totally excited and thrilled and flattered thank you to Kimberly who surprised me with a donation for the blog. Thank you, Kimberly! I got all teary-eyed that someone would like my blog enough to do that. I will have to blog extra hard in order to return the favour. Enabler!
I'd also like to mention Meg who emailed me a little while ago about her campaign to Knit and Fight The Black Dog, the Black Dog being depression and mental illness. She writes, "I will be using my knitting blog to highlight my struggle with the illness and encourage people to talk about their experiences and try to dismantle the stigma attached to the disease." I read through a bunch of it out of interest (it's hard to turn off my inner psychologist!) and the information there is really good and quite interesting, even if you don't have the illness and you're just reading it to get a feel for how it feels. Go check her out! It's exciting to see the sorts of supportive communities that arise out of the knitting blogosphere. IMHO, knitters are some of the nicest and most supportive folks on the Internet.
Related Posts: