Thursday, October 4th, 2007
Tags:
Colchique
,
Somewhat Cowl
,
Techniques Tips & Tricks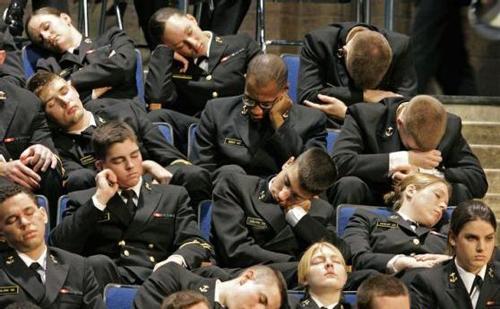 I felt a bit weird knitting in a lecture, seminar series and committee meeting yesterday, so I'm glad that Sarah-Hope recently put up a great post on The Fine Art of Knitting in Meetings.
The best advice here is #1:
Speak up early and intelligently. The best way to keep people from resenting your knitting or viewing it as a distraction is to make it clear from the get-go that you are fully engaged with the non-knitting activity at hand. When I bring my knitting to a meeting, I carefully look for an opportunity to contribute a worthwhile idea or comment early on. Help those around you realize that knitting does not limit your ability to participate.
My addition: A big thing I always do is make eye contact with the presenter/prof/other folks at occasional moments while I'm knitting, even just for a few stitches, which lays it down for them that I'm actually paying attention and that the knitting is automatic. If they think I can knit with my eyes closed, they'll believe that I can knit and participate in a meeting at the same time.
What tricks do you use?
Once I start my mom's Somewhat Cowl, it will become the ideal meeting sweater. Not only will it be tiny because it's for my mom, but it will also be plain stockinette so I would barely have to look down at all. Ribbing doesn't distract me at all but sometimes cables do, which is where I am right now with my Colchique.
Oh yeah, by the way, I started Colchique! I'm past the waist, a few cm from the boobs. I'm knitting it in the round so that I don't have to seam! And it's looking mighty good.
Related Posts: