Friday, October 12th, 2007
Tags:
Ideas & Inspiration
Pringle is most beloved among knitters for envisioning this beautiful sweater: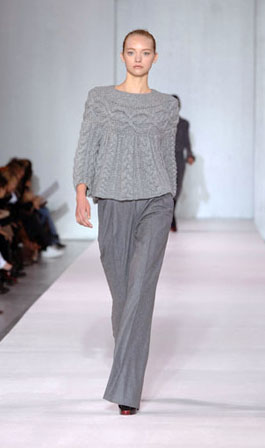 For proof, here are its many appearances.
Free knock-off patterns: a beautiful pattern for the cardigan version, and one in Portugese
Patterns you have to buy: from Phildar (both in nº 478 and nº 480), Rebecca, Lion Brand's Cable Luxe Maxi, and an ok version at Jennifer Knits
Other versions within the klogosphere: from Svetlana and Mimi
Prêt-à -porter: Victoria's Secret, The Gap, and Old Navy.
I found a lot of these links here. There are lots of good photos there too.
I wanted to see whether they had any other beauties in their most recent collection. Here are my favourites.
Related Posts: