Wednesday, October 17th, 2007
Tags:
Hilarity
,
Ideas & Inspiration
I believe all these guys are from the Fall runways of 2006 so they're a little late, but better late than never (although that might not extend to all the travesties in this collection).
Aquascutum, Burberry Prorsum. These aren't too bad, but kinda awful. A little too much tassle/cable, but not embarrassing.
Central Saint Martins, Daks. These are just INSANE. The first one reminds me of Avril Lavigne, and the second one reminds me of candy corn.
Junko Shimada, Louis Vuitton. And now we're back to the vaguely possibly stylish again. I kinda like these, even though the second one would make me feel like Queen Amidala.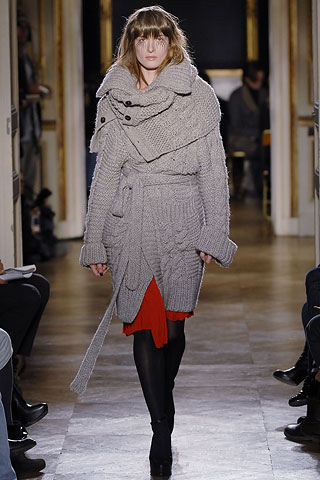 A.F. Vandevorst. Could you imagine knitting this? It would be so cool, but take SO LONG.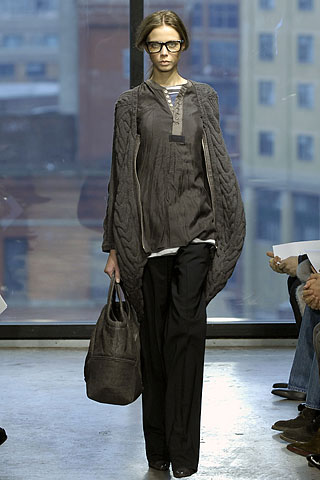 Yigal Azrouel. This one is a little Bobbi Flekman. (Spinal Tap reference #1.) The model looks like a nerdy Posh Spice.
And here's our last one… Wait for it…
Shit sandwich. (Spinal Tap reference #2.)
Related Posts: