Friday, December 7th, 2007
Tags:
In Progress
,
Story of my Life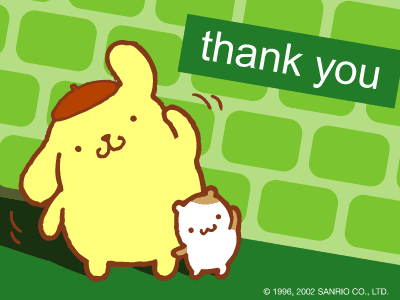 I wrote a post about my beefs last week, and while I got a great response from it, I wanted to take the time today to write something purely positive.
So this is my thank you post to Chris from Stumbling Over Chaos. You see, Chris is never anything but nice, and no matter how many billion comments she gets, she always takes the time to send me a little email in response to whatever I leave. That, and I won't forget how she helped me out with my comic-reading contest a few months ago. Chris, you're a sweetheart!
I also want to thank the rest of you guys for keeping up with the blog and leaving encouraging comments. It makes me feel bad for not posting pictures of my knitting recently! And I've done a lot of it, too! I'll have to put together a nice big WIP post in the next week or two to make up for the photo silence. (Uh oh, now that I've got a deadline I have to go through with it…)
Related Posts: