Friday, January 11th, 2008
Tags:
Other Crafts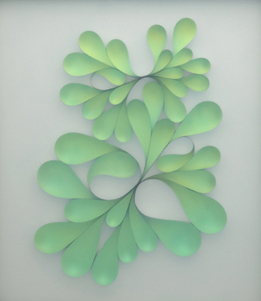 I love these beautiful works from Hunt Rettig. I used to draw patterns just like this all the time when I was in high school. (I was bored a lot in Biology.) Of course, my inky duckling scratches didn't look nearly as pretty.
What on earth is polyester film? Would it be wrong to make one of these? It would look so nice on my wall. Maybe I could make a pretty paper thing and put it behind glass. So many options… It would be a reinterpretation, not a copy. Meh, we're all influenced by each other, right?
Related Posts: