Friday, May 30th, 2008
Tags:
Ideas & Inspiration
,
On The Cheap
,
Other Crafts
,
Patterns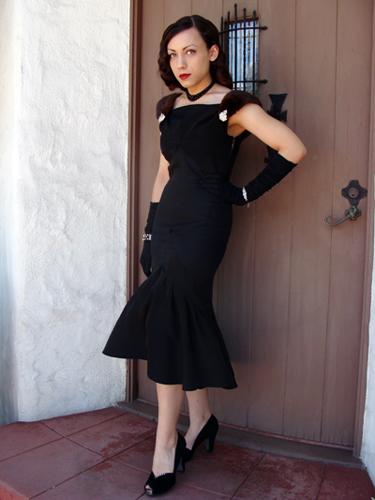 Here's a gorgeous Forties Flared Dress via Craft.
The pattern for the dress is here. It's the Evening Dress with a "Cowl" Neck Line (Fig. 157). It's amazing how different the drawing looks from the finished project! I just can't get over how incredible it is. I wish I had the patience to sew!
Related Posts: