Wednesday, July 9th, 2008
Tags:
Ideas & Inspiration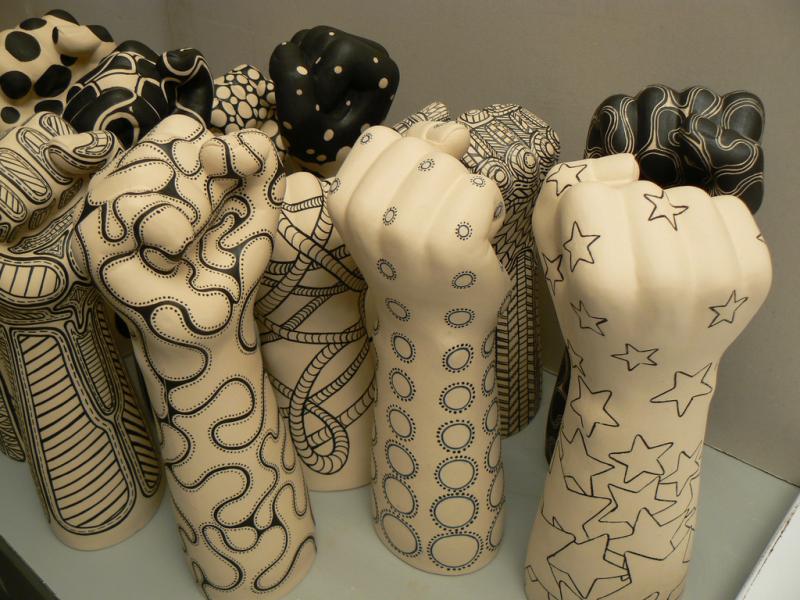 Despite having a relatively decent job and a probable future working for The Man, these ceramics by Toronto artist Julie Moon make me want to fight the power. And she's inspired by Aubrey Beardsley and Alligator Pie!
Oh yeah. I've always been into popular culture from the 60′s and early 70′s; music, fashion, graphics and illustration. I was really inspired by art nouveau artists such as Alphonse Mucha and [[Aubrey Beardsley]] as well as a number of illustrators and textile manufacturers like Peter Max, Emilio Pucci, Marimekko. I grew up a huge fan of George Dunning's "Yellow Submarine" and Frank Newfield's illustrations from Dennis Lee's children's book, "[[Alligator Pie]]" and the early [[Sesame Street]] episodes and skits STILL blow my mind!
I officially love this woman.
Related Posts: