Tuesday, September 2nd, 2008
Tags:
Bubble Pullover
,
In Progress
I fibbed a little bit. When I said before that I was done my Masters Thesis, I had finished all the writing but there were still a few nagging details that were bothering me. I made a change to a pretty important algorithm, which meant I had to rewrite a few conclusions I'd made that were slightly different (but better!) after the recalculation. Then lots of other stuff had to be done. And then a few more things.
But now it's done.
I'm done my masters thesis! I sent it to my committee a few hours ago. I am, as we speak, watching The Colbert Report (*namedrop*) and eating three kinds of cheese atop three kinds of crackers. There's some brand-name cheddar (*brand name drop*), some Brie, and a bit of Cambozola. I'm livin' the high life over here. Television and cheese.
After the cheese high passes, I'll be doing a little knitting. I'm going to turn this:
Into this: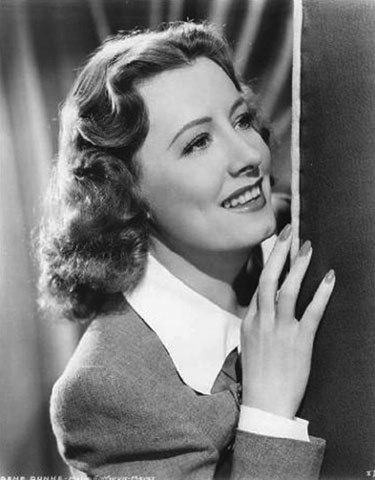 (Photo above: [[Irene Dunne]], famous actress, person whose name sounds like "done")
That's right. Eat it, [[Dominick Dunne]], American writer and investigative journalist whose subjects frequently hinge on the ways high society interacts with the judiciary system. I chose the other Dunne to awkwardly reference for no particular reason.
Related Posts: