Wednesday, September 3rd, 2008
Tags:
Techniques Tips & Tricks
No, I'm not a foot fetishist. This is about sock patterns.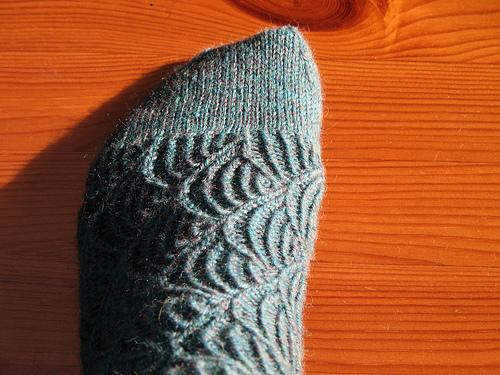 One thing that I wish were in every sock pattern is shaping that fits your actual foot. I'm amazed that after hundreds of years, knitted sock patterns still have that same symmetrical toe shaping. So I'm really excited to see that someone has charted anatomically correct toes! Your mileage may vary, but I think it's a great first step. Pardon the pun.
Related Posts: