Tuesday, September 9th, 2008
Tags:
Canadiana
,
Current Events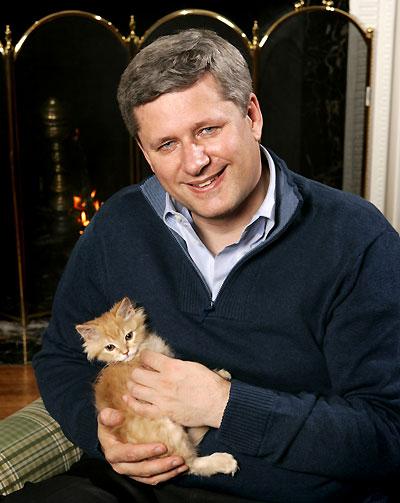 There should be a rule on Ravelry that you're not allowed to discuss religion or politics. Just like at the dinner table at Thanksgiving. There's always some crazy jerk on the site that has decided that something else on the internet offends them and because they are offended, they are going to get every other Ravel-zealot to jump on the person and pull their metaphoric pants down. The only time when I ever come across something really ridiculous and trollsome, it's always the religious or conservative/liberal fanatics on the site that have decided between the 50 crazies on a particular forum that they suddenly all hate the same person, just because they used a jokey pattern title referencing socialism or made a comment about how squares are better than triangles.
By the way, guys, I'm really offended by the way [political figure] spoke of [social group] in his or her [long boring speech punctuated by vague promises and references to inexperience of opponents and/or change] and I cannot agree with [policies of political figure]. I welcome the anger from Ravelry!
(BTW, I was mostly shocked by the above forum because I was really surprised at how many women could support McCain. I'm assuming they're fiscal conservatives, not social conservatives. If any of the readers of this post can explain to me how it's possible for a woman to support McCain on a social level, I would be really interested to hear it.)
(BTW, I strongly discourage anyone taking their rage from this site anywhere else, because I want everyone to be happy and no one to attack each other. And if your rage conflicts with my rage, please do not express that rage here. You can go over to the conservative Ravelry forum and go nuts with your worship of buffalo chips and how-do-we-beat-the-bitch anti-feminist-but-pro-hot-alaskan tokenism. If that's not your cup of tea, just look at these puppies!)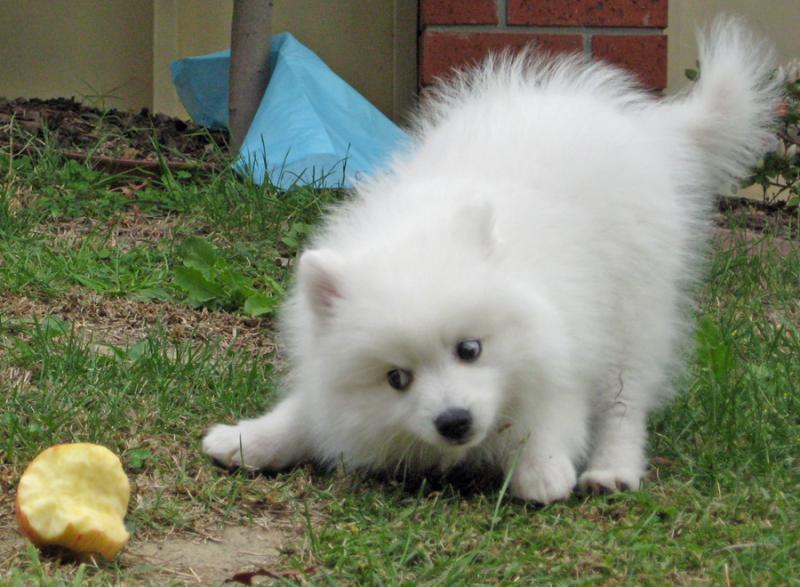 This dog is wary of the conservative stance on women's equality. And an apple.
Related Posts: