Tuesday, October 14th, 2008
Tags:
Yarn Porn and Other Stuff Porn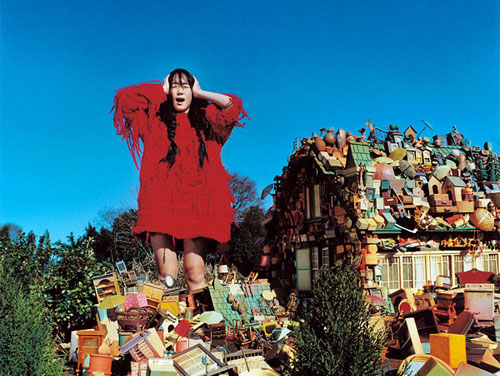 Japanophile post!
Above is a still from Wool 100ï¼…, which looks like a great Japanese talkie about knitting and collecting things, which are two things that I do obsessively. I found out about it via Knit Buddies, and then later read a review at needled. Looks pretty snazzy.
And now I know that Wool is ウール in Japanese! It looks like [[Katakana]]. Am I right? I'm looking it up on Wikipedia and it's saying that ウール is wuru in latin characters. Is that a phonetic transcription of the English? Surely they'd use the Japanese word for wool, wouldn't they?
Related Posts: