Wednesday, August 19th, 2009
Tags:
Future Knitting Plans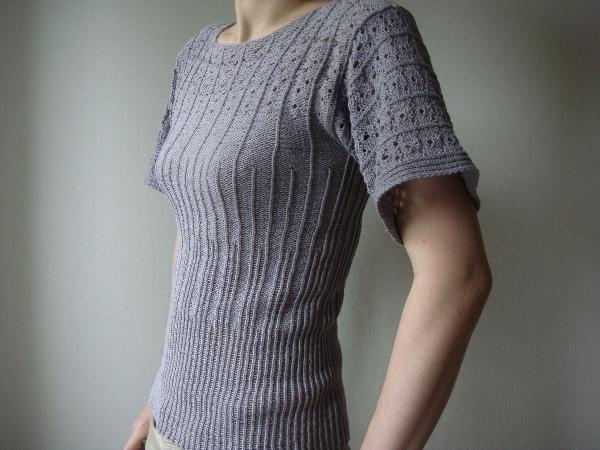 Being a Torontonian is as close as you can get to being Asian while at the same time being a tall, blondish white girl. I love Asian fashion, and my favourite knit bloggers are either Asian themselves or make copious use of Asian style. Of course, there are some down sides to this: I wish I were as rail thin as the bloggers I read, but I'm a bit plumper in the T and A regions. This leads me to many situations where I say "I will knit this sweater that this Asian girl modelled" and then realized that in order to do so, I would have to become a shape shifter. A mammary changeling, if you will.
Well, I am in that situation again. I love the above sweater, but I don't know if it would look good on a round-eye*. I am also distracted by the 30+ bug bites I got a few days ago at an outdoor concert in Sudbury, land of mosquitoes. Maybe I'll bookmark it and when I finish my current sweater (soon!), I can put more thought into it. I like the addition of sleeves, too. Hmm… decisions, decisions…
* This is me being edgy. I also plan on taking back the word gaijin.
Related Posts: