Wednesday, April 15th, 2009
Tags:
Books
,
Future Knitting Plans
Sometimes, mere association with one of my favourite bloggers will cause me to want to buy a book. This is a perfect example: Birgitte strikker got a book by Marianne Isager recently, raved about it, and knit a pretty sweater. Now I'm finding out that Interweave is publishing the book in North America, and I want it!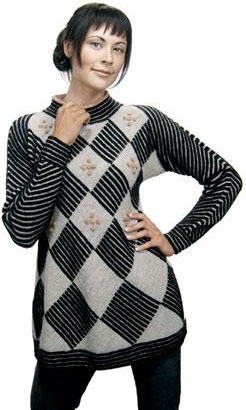 This sweater isn't the one Birgitte knit, but it's also pretty.