Thursday, September 11th, 2008
Tags:
Events
,
Future Knitting Plans
,
Other Crafts
,
Soapbox
,
Video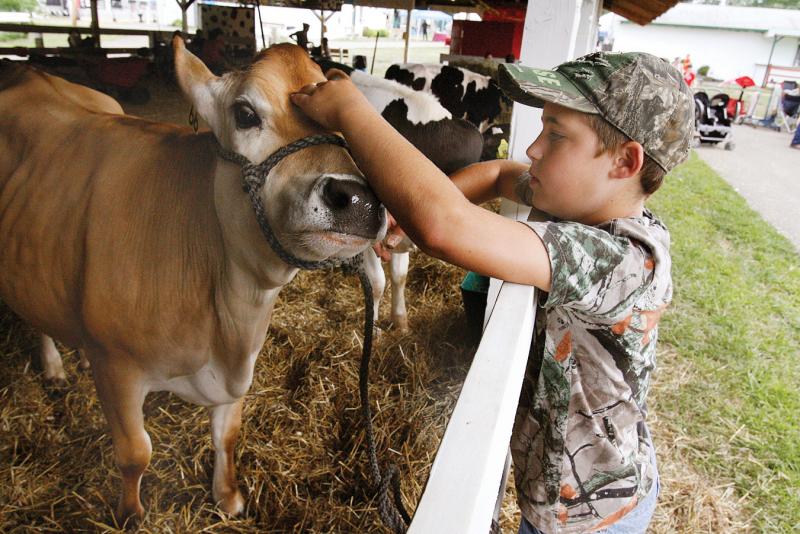 Posie's post about her state fair has reminded me that it's Fall Fair season! It also reminds me that I had plans to post something about this news a few weeks ago. I've cut out some parts of the article for quicker reading.
Crochet pulled from fair's fabric [Ed's note: LOL! Crochet! Fabric! Lollerskates!]

A local crochet club has its yarn in a knot after the Western Fair dumped this year's home arts competitions — a fair mainstay for decades. And the club isn't alone. The fair, which began as an agricultural exhibition, has cut or downgraded three other categories, including culinary arts, display contests and oversized vegetable challenges. Part of a shakeup designed to attract younger fair-goers, the changes don't impress traditionalists like crocheters.

"The Western Fair is forgetting its roots and is becoming a costly amusement park," said Patty Attkins of the Crochet Club of London. Attkins, president of the club, discovered home arts were cut when she couldn't find the category for this year on the fair's website. "I found out by chance and not by courtesy," she said.

The home arts were cut in the spring after fair officials examined a three-year study of the number of competition entries, said Sharon Pook, expositions sales manager. The culinary arts, including jam and baking contests, and the women's institutes display contests, were eliminated. Depending on public response, the fair could eventually bring back some of those categories.

The fair wants to attract people in their late teens to mid-30s — a group that doesn't often go to the fair, Pook said. New video game categories, such as Wii Fit exercise competitions, might be added, along with a new "green" lifestyle section.