Wednesday, May 31st, 2006
Tags:
In Progress
,
Spectator Grand
I was worried that this swatching pun would be a common blog post title, but I just googled it and I didn't find anything. Eve: 1, Ylogosphere: 0.
I'm working on a gauge swatch for my Spectator Grand. Just a few more rows and I'll be casting off and pressing, yay! I feel like such a slow knitter, but it's only slow going because I have a kabillion web projects on the go. Soon I will cast on the REAL THING!
In the mean time, here is a picture of a cat knitting.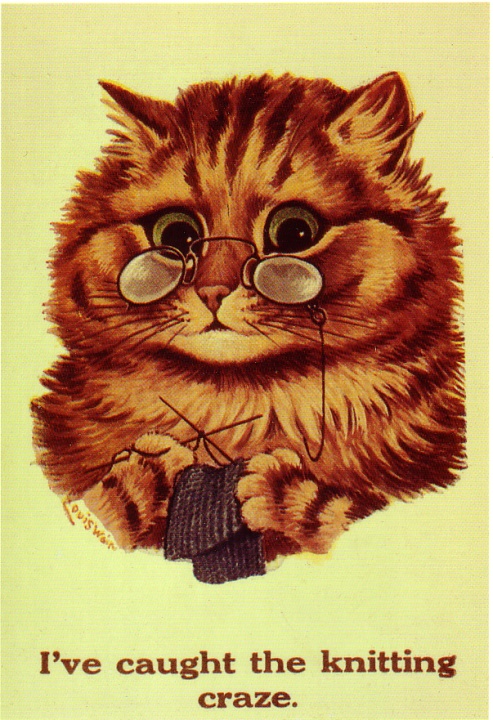 The picture is funniest if you say "I've caught the knitting craze" in a baritone English accent.