Monday, June 16th, 2008
Tags:
This Blog is Self-Referential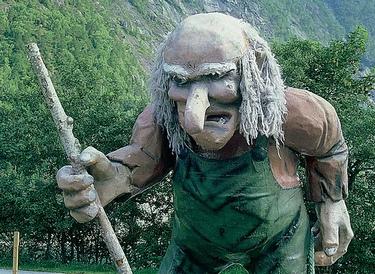 Over the past few months, this blog has become more and more popular. New people are always showing up, and I love that because it means more and more people to talk to and befriend. However, it's not just new friends showing up but also new trolls. The frequency of personal attacks in my comments section and via email has increased exponentially over the past year, and yesterday my blog camel's back was broken in this post, which was a quick but unintentionally offensive follow-up to this one. The post stepped on some feet, but instead of an "ouch" it got a three-page blitzkrieg on a web forum in response.
There is an interesting social phenomena that emerges every once in a while on the Internet. It's best described by that wonderful phrase, herd or mob behaviour, and it involves antagonizing people with greater and greater vigour, buoyed by the notion that one is not the only one doing it, so it must be fine. The anonymity of the Internet makes it even easier to take pot shots at someone because you don't have to worry about a reprimand. I don't mean simply whether or not you use your real name; cyber-bullying is on the rise among high school bullies, who use the Internet as a way to mediate the things they say to people they know, with full disclosure as to who is doing the bullying. It's easier to type mean things than to say them to someone, because they aren't being verbalized and they aren't face-to-face.
Take, for example, a group of people who all frequent the same web forum.* Because they share roughly the same set of opinions, they can feel secure in attacking a site they don't like because everyone else is saying the same thing. While it may seem to each person as if their individual comments are relatively benign, they fail to realize that if 30 people all take part in this antagonism, it can be very frustrating and somewhat distressing for the victim to bear these comments. Think about it like a giant game of keep-away: if one person does it, they're a jerk. If 30 people do it, they're also jerks, but they underestimate their jerkiness because they're just going with the flow. Additionally, the person in the middle whose toy is being tossed around will feel a greater amount of frustration with each additional place they have to run in order to get their toy back. In the end a large group of people end up victimizing a single person or site, perhaps without realizing the weight of these comments in summation. Many a blog has been rampaged by wandering forum trolls, and yesterday, that blog happened to be mine.**